10 Best Workouts For Police Officers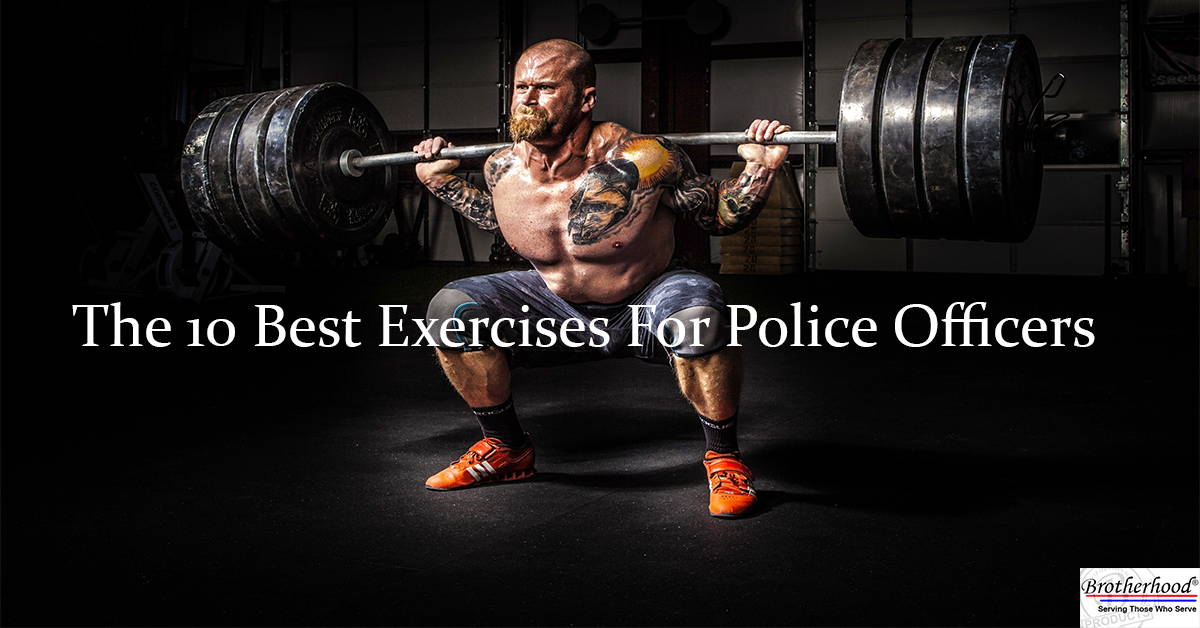 Getting Fit Doesn't Have To Take Two Hours Out of Your Day!
---
Instead of doing rep after rep with a five minute rest here and there, we've got some of the best fitness tips whether your a patrol cop, SWAT, state trooper or the Chief of Police.  
True of false? You must workout every day for maximum fitness. That would be false. In fact many workout programs say 3 to 4 times a week will get you the results you need.
Here are ways to save some time and still get fit. At the end of this you can get 10 of the best exercises for police officers guide to get you started.  
Here is the gist:
1. Do superset exercises. this means you are performing two exercises back to back, so lifters can not only get a workout done in a shorter amount of time but your calorie burn will be much greater. To get the full burn you'll to combine upper and lower body movements. That way, one muscle group is alwyas recovering while the other is working.
2. Time your rest periods. Typically you want no more than a 90 second rest period between sets. Determine the best rest time for your workout and don't go over. When the time is up get back to it.
3. Keep it moving. A rest period doesn't mean laying down and taking a nap, maybe walk while recovering, or stretch. If stretching, MAKE SURE YOU STRETCH AREAS NOT INCORPORATED IN THE CURRENT WORKOUT.
4. High-Intensity interval training like a metebolic effect workout. These workouts tend to be a total of 30 minutes, 20 of them high intesity and the last 10 bringing your pulse back down and stretching. Don't let the short time fool you. In those 20 minutes you'll be pushing yourself in different exercises until you cannot go anymore, then you'll rest and recover and start back again.  
5. Plan your workout ahead if you're a gym goer and don't have a class to keep you focused. Not knowing what to do is a big time waster.
6. Have a back up plan in case equipment is broken or being used. There is more than one way to accomplish the benefit you're after. For example instead of using the leg press, do a weighted squat.
7. Ditch technology. Don't let your phone keep you from a great workout. If you use your phone to keep track of things, make a commitment not to leave that AP or silence your phone so you aren't tempted to answer texts.
8. If you don't mind paying a higher cost for a gym, we really recommend places like Burn Boot Camp (locations all over the US), TB Fitness (elm grove, WI) and most CrossFit Gyms.
Get Started Today With Our 10 Best Exercises for Cops.
---